How to motivate yourself to workout at least five times a week!
"Becoming fit doesn't start in the gym, it starts in our head" Agree? Especially when you are working, this fitness journey seems a long and an impossible task. Between meetings, escalations & deadlines, fitness takes a back seat.
Fitness is not only about managing your weight, but it is mind and body working in unison to make us healthy. I have been exercising for the last 15 years out of the 22 years that I was working. It's been tough to balance work & exercise, and my motivation to pursue this challenge has been many. There have been instances when I have asked myself "Is it worth it to workout, especially after a tiring day". The answer has always been a  resounding "YES".
Here I share with you 7 Simple Ways To Stay Motivated To Exercise.
I, Me, Myself
I touched upon this in my earlier blog – 5 Essential Life lessons you need to know. While this holds for both the genders, it is especially relevant for women as they tend to ignore their health, nutrition, fitness & social needs while managing home, families, work & kids. It's essential to take care of your self first & do what makes you healthy & happy before trying to solve the world's problems. Therefore, a workout is the best "Me time" you will get.
My workout journey started 15 years back, postpartum to lose the additional weight I had gained.  The pressures of a new mom, working professional & homemaker left me with very little time for myself. However, these 45 minutes came as a breath of fresh air and were my escape from the daily drill. And since then, I have tried not to miss my workout routine even if I have to cut them short.  My mantra "I'm working on Myself, for Myself, by Myself".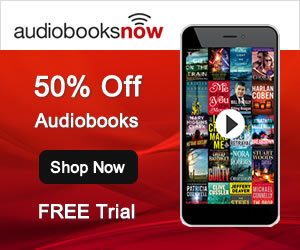 I have realised that I can also use my workout time to catch up on all the books that I miss because of lack of time to read. This is my catch-up time with my favourite books & podcasts. If you are looking for some good reads oops I mean good "hears", I recommend scanning through the audiobooks website. They have a free trial now & I am sure you will find your pick here.
 Any form, Any time, Any Goal, Any Source
What I love about the workout is that one has innumerable options to choose from.
I can decide to do heavy-duty gymming or simply walk along. Someone can choose to dance away to fitness, aka Zumba or simply adopt yoga. Any form of exercise is good.
One doesn't have an excuse that "my kind of work out is not there".
You can decide the form, time, duration, intensity, and the source but just move. And the reason can be weight loss or weight gain, general fitness or sports fitness, mental stress relief, or only the love of dancing. With so many fitness sources available to us both offline and online, we have an option to choose what best suits our schedule. Remember your only limit is YOU.
Boosts your Self-confidence
We all set goals in our lives for ourselves & track them as Flag posts (ReferLive in the Present with 5 simple ways – Flag Post Theory). When we achieve them after putting in the hard work, it boosts our self-confidence. The same is the case for the workout. We keep on stretching our limits, and with each flag post, our confidence in our abilities to do the impossible increases.
Therefore a good exercise session is not about competing with the best in the class. It is about competing with oneself and emerging out stronger and better every time. So please make your own Flagposts and feel the adrenalin rush when you achieve them.
A Workout is a Great Leveller
When you are working out, you are continually challenging yourself to achieve new milestones and be better than your earlier best.
Well, the truth of the matter is that there will always be someone ahead of you. So while we are happy to achieve our milestones, we are challenged continuously too, which keeps us going northwards.
A fundamental life lesson that tells us not to be complacent. And continue to strive for being better every day.
Workout teaches you self-discipline
"Discipline is doing what needs to be done even if you don't want to do it". And this is just apt for work out. How many mornings I switched off that alarm clock & sneaked back into my comforter not wanting to get up. But something in me pushed me out & got me moving to the gym. It was this discipline of regularly working out that soon becomes a part of your daily routine.
We don't forget to brush or have our morning tea with your newspaper. Then why ignore workout. I change my timing or do a lighter workout, or just take a walk, but the most important thing is that I make sure my body moves.
Similarly, if you are too tired to workout after work, try to incorporate exercise in your morning schedule. I personally prefer that since its done and dusted in the morning. And I have my evenings free.
Networking
If you work out in a group, be it the walking, Zumba, yoga, dance, or a gym, you will find your tribe, and this support group can be your biggest motivator to come back every day. They may be your supporters, followers, challengers, or merely acquaintances.
Even if you are a lone warrior, your work out regime gives you enough ammunition to carry out a conversation in a room full of strangers. Today nothing sells like fitness, and everyone wants to join the bandwagon and showcase their fitness regime. Here you will stand out as you would be walking the talk. Maybe you can give a discussion on how to motivate yourself to workout alone.
Inspire others
As a working mom, it has been challenging to manage my workout schedule with numerous meetings & deadlines. Sometimes I had to start my day early to squeeze in 30mins of the gym between sending my girls to school & the early morning meetings with my boss. I don't prefer to workout in the evenings, but I have to be flexible & disciplined enough to accommodate & not miss my workout. This means the gym may change to a walk or only an abs session.
The critical thing to remember is that what you do is being carefully noticed and maybe imbibed by your children. When they see me follow a disciplined life and ensuring I exercise regularly, they also get motivated & inspired. And why should it be only your children, you can be a source of inspiration for your friends, colleagues, siblings, or spouse. I have also been inspired by many.
My friend who left her medical profession to get into fitness or my cousin who started training for the marathon in the late fifties, and is a successful marathoner now are live examples. But my biggest inspiration is my sister who after fighting cancer successfully is a strong proponent of yoga and is back to her workout schedule.
I am sure everyone has their checklist, but for me, the above 7 are all-time favourites that never fail to motivate me to pick up my shoes. My belief is that exercising is a blessing, not a chore. I workout because "I am grateful that I physically can."
Before winding up, let me share with you a secret which will make you fall in love with exercising:
Workout also allows me to shop for healthy goodies. I love these subscription boxes from Cratejoy, and they have so many options to choose from. My personal favourites are here. You may want to login to their website to explore more options. I have already made my list ready.  🙂
Now that I have got you motivated enough to start that exercise routine, here is the final word from the Harvard Medical School- Exercise TO RELAX. I am sure with so much of stress around us these days, this article will give you the answer to should I force myself to go the gym.
This is how I motivate myself to exercise 5 times a week.
---
Related Motivation & Self Care Posts
Embrace Change with these 5 Simple (But Important)Tips
Why I Like To Dress up - 7 Awesome Reasons
7 Self-Care Essentials for a Woman Leader
11 Self-Care Tips To Help You Relax In The Evening
Live in the Present with 5 simple ways - Flag Post Theory
     7 SIMPLE WAYS TO HELP YOUR TEAM Transition TO "NEW NORMAL"    
How To Be A Genuine Inspiring Leader - 7 Proven Traits
---